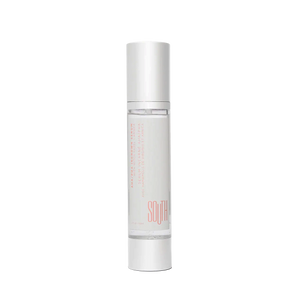 South AHA Ingrown Hair Serum
Regular price $32.00 Sale
Glide your way to smoother, calmer skin. Reduce those pesky ingrowns and soothe your skin anywhere with this gentle exfoliator, infused with witch hazel to soften hairs below the surface.
Key Ingredients:
Alpha Hydroxy Acid (AHA) with Glycolic Acid to improve skin's texture and elasticity, prevent ingrown hairs and treat skin discoloration
Polyhydroxy Acid (PHA) with antioxidants to improve hydration, and soothe inflammation
Witch Hazel to protect hair follicles from irritation or infection, and heal skin with antioxidants and anti-inflammatory properties
How To Use: To use, apply twice daily to clean, dry skin anywhere you wax, laser or shave on your face and body.
Ingredients: Aqua, Glycerin, Polysorbate 20, Glycolic Acid, Hamamelis Virginiana Leaf Extract, Arnica Montana Flower Extract, Gluconolactone, Propanediol, Hydroxyethylcellulose, Sodium Acetate, Sodium Hydroxide, Alcohol, Sodium Benzoate, Fragrance (Parfum)